To add a new vendor that you have not previously added to your Catalog or Inventory lists, please follow the instructions listed below.  We'll be using Maevn Uniform Company for this example.
Open The Uniform Solution and go to Lists > Catalog


When the Catalog List opens, press the F10 Updates button on the right-hand side of the screen.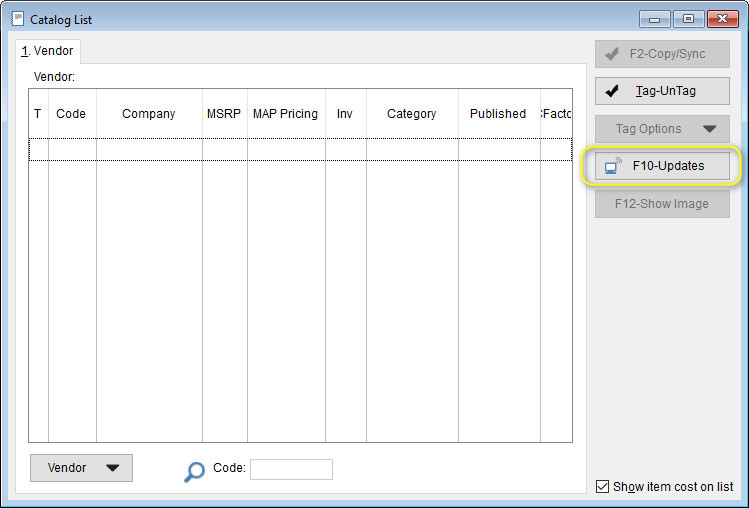 If you get a message that your catalog is up-to-date, click the "View" button.

When the "Select Vendors to Update in the Vendor Catalog" screen opens, click the "Show" drop-down arrow and select "All Vendors" to view a list of all available vendors.  Next, scroll down the list until you locate the vendor you wish to download, highlight the vendor, and press the "Download" button.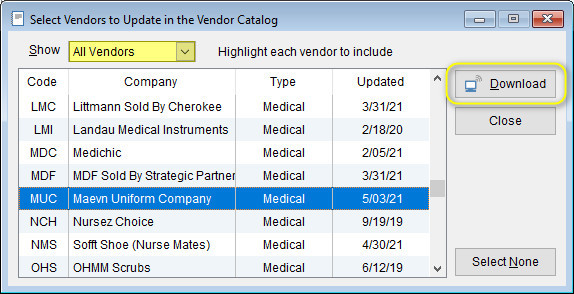 After a successful download, the "Catalog Updated" screen will appear. Click OK to continue.

The "Catalog Utility" screen will open to assist you in copying the new vendor to your inventory. Accept the default settings and click OK to start the copy process.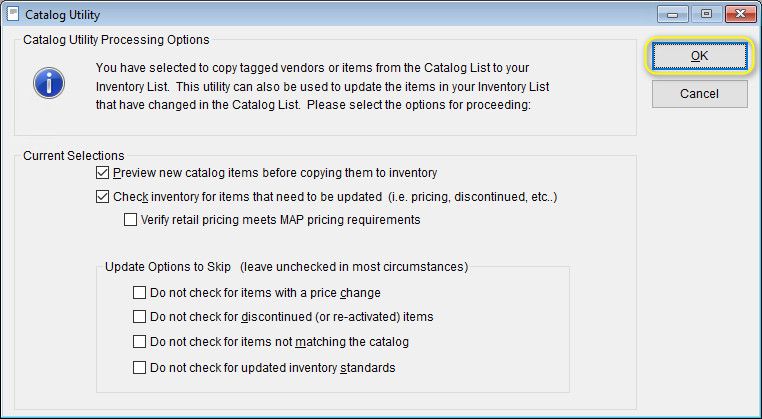 Since this is the first time copying this vendor to your inventory only one screen will appear, and that is the "New Styles and Products" screen.  Click the Update button to copy the styles/products for this vendor to your inventory.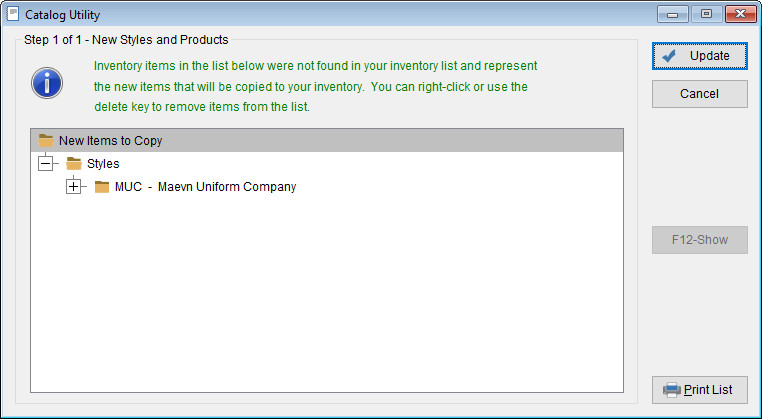 The "New Items Successfully Copied" screen opens advising you that the new items have been copied to your inventory list.

Click "OK" to return to the catalog list.